180-minute Workshop
From Now On
four questions to help you navigate the rest of your life
At no time in history has the world changed so fast and so profoundly. Eleven years ago Steve Jobs introduced the first iPhone. Today almost everyone you know has more computing power in their pocket than the Apollo astronauts used to go to the moon. And not only computing power. It's communicating power, navigating power, buying and selling power, creating power, even the power to manage your home and business from wherever you happen to be. Some economists now say there's a 50% chance you will change, not just your job, but your entire career within the next four years — and change it again a few years after that. Where does all that change leave you? Many people are overwhelmed. How can I keep up with all the work I have to do, people I have to deal with, moving parts I have to manage? How do I stay centered when everything else keeps shifting? How do I make decisions that will serve me and my family well. How do I live a meaningful life? Tamara and Tim will guide you through four life-changing questions that can keep you on track when everything around you seems out of control. These questions cut across all cultures and nations. They have been used by many of history's most inspirational people, including da Vinci, Gandhi, Mother Teresa, Mandela, Jobs, and maybe even you. By embracing these simple questions and committing to answering them with honesty and humility, you will be equipped to make the most out of life — for yourself and for those you care about — from now on.
Learning Objectives
#1: Learn the four questions that all of us have to answer in order to get the most out of life.
#2: Learn simple tools that will help you answer those questions with humility, honesty, and insight.
#3: See the life decisions you need to make with more clarity and creativity than ever before.
The content of this session is mostly: Practical: Working to solve a real-world problem (your own!)
For participants the most important outcome of this session is: To practice a set of insight tools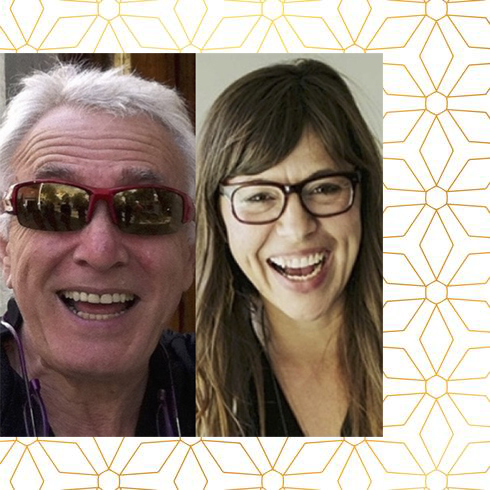 "Sometimes it only seems like we shouldn't be deceived by appearances."
About Tim Hurson & Tamara Christensen
Tim: Throughout his career, Tim has helped global corporations solve problems and seize opportunities. He spent 15 years as a founding partner of Manifest Communications, where he discovered the unique synergy to be had by combining the principles of creative thinking, marketing, and sales. The result of his experience in both marketing/sales and strategic innovation is the basis for the principles and tools in his books: Think Better and Never Be Closing (co-written with Tim Dunne). He is currently working on a new project: Do it Better. Tim speaks around the world about how to develop creative leadership to manage change rather than be swamped by it, and has guest lectured in business schools in the US, Canada, UK, Mexico, Chile, and Australia. He is a founding director of several no-for-profit organizations, including Mindcamp. Tim thinks the phrase "out of the box thinking" should be put back in the box and buried in a deep hole.
Tamara: Tamara Christensen is on a mission to transform the way it feels to work. The founder of Idea Farm, she is a passionate and empathetic facilitator, trainer, speaker and author.
Tamara has nearly 20 years of experience blending design thinking, creative problem solving, collaboration, and research to help organizations build innovation capabilities and apply them to complex business challenges. Tamara works with a range of organizations from small not-for-profits and local businesses to global Fortune 100 companies including Honeywell and 3M.
Tamara is a frequent presenter at events around the globe including CPSI, Mindcamp and CREA. She has been described metaphorically as a glass of prosecco, a whirling dervish and a sharpie. Tamara's book, F-ing Innovation: Why innovation is hard and what to do about it is now available on Amazon.