90-MINUTE WORKSHOP
The Power of Not Knowing
Explore your relationship with ambiguity and learn ways to build your muscles in curiosity to achieve breakthrough thinking.
What is your relationship with ambiguity? Are you someone who enjoys living in the grey or do you prefer to seek out certainty?
We as individuals need to tolerate ambiguity as a necessary and sometimes harsh reality of our lives. However, what if, we think about not knowing as a pathway to breakthrough thinking, a state of possibility.

In an increasingly complex, and undoubtedly unpredictable world, what matters most is not our intellectual intelligence or confidence in what we know, it is how we deal with what we don't know or understand.

You are invited to embark on an experiential journey.
The answer, my friend, is blowin' in the wind. — Bob Dylan
Learning Objectives
#1: To explore your relationship with ambiguity and build muscles in curiosity to leverage
#2: To learn ways to build your muscles in curiosity
#3: To help you navigate through moments of uncertainty
Participants will spend most of their time: Practical: Working to solve a real-world problem
For participants the most important outcome of this session is: To reflect on personal experiences or insights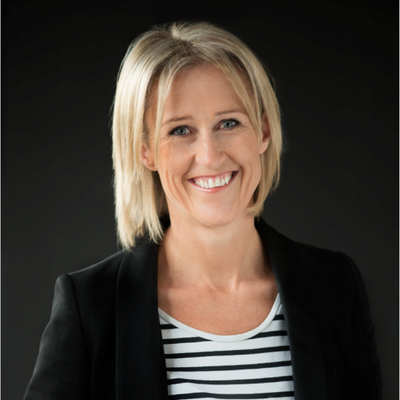 About Evette Cordy
Evette Cordy is curious – and she's passionate about making you curious, too. As an innovation expert, registered psychologist and the chief investigator and co-founder at Agents of Spring, she has a rich understanding of customer behaviours, motivations and needs. This is how she identifies opportunities and facilitates new ways of thinking in organisations.